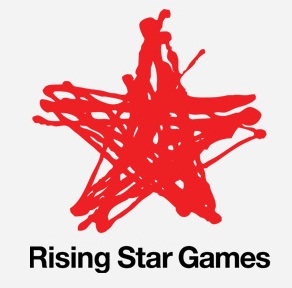 The Autumn release schedule for 2010 so far consists of four main titles, that go to show that Rising Star Games continue to serve up the best in Japanese Games;
Pang: Magic Michael; its been 21 years since the original Pang title hit the arcade, however it will be returning on the Nintendo DS with the same addictive gameplay that made it so popular, for those that do not remember the original, Pang saw many releases over the years, also under the name of Buster Bros. and requires the player to pop balloons with a variety of weapons.
Rune Factory 2: A Fantasy Harvest Moon on the DS, is the sequel to the perfect evolutionary step of Harvest Moon, bringing together the best of life simulation and the RPG genre, taking place in the same universe as the original Rune Factory, but surrounding different characters, and a different storyline.
My World, My Way, is a humorous take on the traditional RPG that will be released on the Nintendo DS, where you control the spoilt Princess Elise who with her powers of pouting can change the landscape of play, or skip quests that are too troublesome, in My World, My Way there is no need to follow the established rules.
Eldar Saga, is the newest game in the Valhalla Knights series, being developed exclusively for the Wii, and caters for RPG fans with an immersive story, and online cooperative play that will be utilised via the Nintendo Wi-Fi Connection Service.
Rising Star Games are great at picking amazing Japanese titles, and these four sound great, we can't wait to see the revitalising of the classic Pang, and the functionality of My World, My Way, which we first mentioned on an episode of Gamercast, further announcements are promised ahead of E3, so fingers crossed they'll have some extra interesting titles as well.