Fans of the Resident Evil series are easily categorised into two groups, those that liked Resident Evil 4, and the sudden turn of the series to a more action packed zombie shooting affair, and then there are those that like a bit of pre-Resi-4 action; the longing for slow, dumb zombies, clunky controls, and some bad dialogue on the side.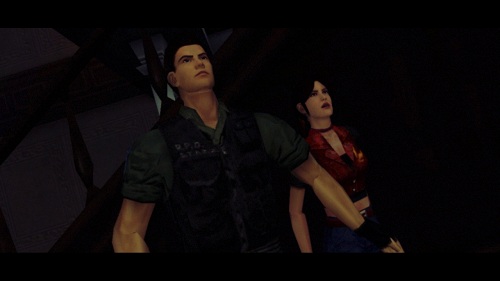 At Gamercast we're all for camp pre-Resi-4; there's a certain amount of charm that comes from playing Resident Evil 1, 2, 3, and Code Veronica. If we had it our way, they'd all get re-released on the Xbox 360 with achievements... unfortunately we don't own Capcom, or the franchise so this probably isn't going to happen.
However fans of the series will be delighted to know that they are re-mastering Resident Evil Code Veronica X and Resident Evil 4 for the Xbox Live Games on Demand, and Playstation Network, with achievements and trophies!

This will be the first time that both games are available, re-mastered, and will revise the magic of the old ways of Resident Evil in Code Veronica X, fighting alongside the puny but you can't-feel-sad-for-him Steve Burnside, as well as the classic gender-confused Alfred Ashford.
It is a shame that the other game they chose to release was Resident Evil 4; after all that has been around only a few years... here's hoping that Resident Evil 1.5, 2 and 3 get a similar treatment soon, reliving the classic years of survival horror is a fantastic past-time, especially when they have been revamped.
Resident Evil 4 will be available to download across Europe from September 20th for Xbox Live Games on Demand and PSN, with Resident Evil Code Veronica X following a week later. Both games will cost 1600 MSPoints or £15.99 on PSN, and will only be available for purchase digitally.