Resident Evil: Operation Raccoon City is what many fans of Resident Evil: Outbreak have been patiently waiting for, and finally Capcom have announced a new team-based Resident Evil game for release on consoles that use the internet properly. Just don't expect to be playing as a bunch of civilians.
Think back to the events in 1998 when Raccoon City was in turmoil and overrun by zombies, after Umbrella send out soldiers to eliminate the survivors of the T-virus outbreak(see Resident Evil 3), the US Government dispatch their own special forces. Contrary to what you might expect, players will take on the role of an Umbrella Security Soldier to compete alone or in four player co-op to battle against all of their competing forces in Raccoon City, which includes a couple of familiar faces.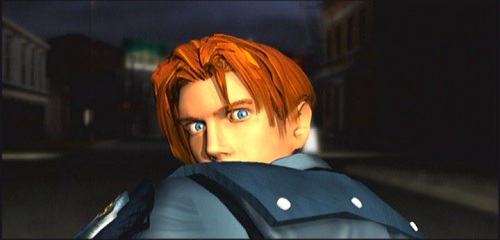 Resident Evil: Operation Raccoon City is a third-person team-based shooter in the Resident Evil universe and is a reinterpretation of the events depicted in Resident Evil 2 and Resident Evil 3 in Raccoon city before it was blown up. So expect to explore landmarks such as the Raccoon City Police Department, alongside the appearance of characters such as Leon S. Kennedy; who incidentally is on your hit-list to eliminate.
Facing zombies, B.O.Ws and opposing squads, Capcom have said that there is a third unpredictable element that will break the conventions of traditional team based shooters in Operation Raccoon City. So, prepare to re-write the history of the Raccoon City outbreak in this fantastic new game from Capcom, that will also deliver a number of competitive online multiplayer modes that will provide three-way combat between the Umbrella Security Services, US Special Ops and the threat of the zombies and B.O.W's that would only exist in Resident Evil.
In collaboration between Capcom and Slant 6 Games Resident Evil: Operation Raccoon City should see release Winter 2011 on Playstation 3, Xbox 360 and Windows PC. We have a bit of a soft spot for Resident Evil at Gamercast, and with the promising outlook on Operation Raccoon City it is one title we are going to be keeping our eyes on.