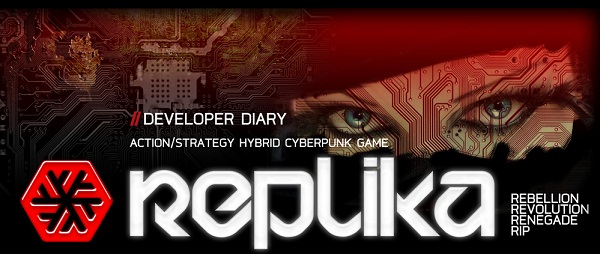 Biodroid Productions has announced Replika, a new game in development for the Playstation 3 PSN. Replika is an action/strategy cyberpunk adventure that will feature a female in the lead role, the only details that we have so far is that it is being developed with native stereoscopic 3D support in an attempt to provide the player with a truly immersive experience.
Biodroid are keeping a Development Diary on the Replika website where they will hopefully keep updates on the game; such as new info, concept art and in the future, gameplay videos.
Although there is next to no information on the game so far, my interest is peaked; their website alone conforms to traditional cyberpunk aesthetics, so I cannot wait for more details.