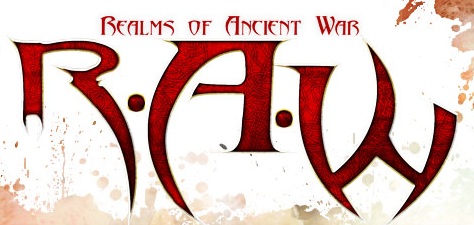 Focus Home Interactive and Wizarbox have released the launch trailer for their recently released hack'n'slash Realms of Ancient War, or RAW if you're a fan of acronyms, the game launched today for the price of 1200 Microsoft Points on the Xbox Live Arcade and is also available via the Playstation Network.

In Realms of Ancient War you take control of a powerful fast paced Warrior, a dark Wizard or a stealthy Rogue and jump into the intense, action-packed quest full of challenging combat, a great number of enemies on screen, and most important of all; local co-op!

" frameborder="0" allowfullscreen> quest finds you in the war torn continents of a world full of violence, so you'll need to fight, loot and develop your skills to master your profession and inflict impressive amounts of damage and eradicate the evil from the world. It may look a little too much like the isometric trend that is going on of recent, but with the promise of a local coop opportunity, many gamers will be as excited as we are, after all, there are too few games these days that really embrace the couch coop mentality that the good old days was rife with.

Realms of Ancient War is available now on the Xbox Live Arcade, and Playstation Network in the EU, unfortunately US Playstation Network users will have to wait til September 25th, good news also, as a PC version has been confirmed for October 4th, keep your eyes peeled for a review coming your way, we're very intrigued with what this co-op action RPG has to offer.