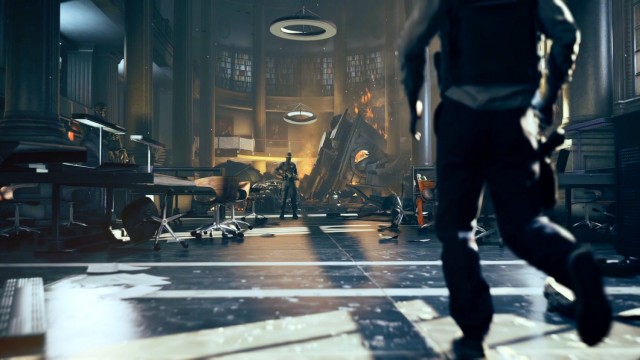 So you may have noticed the VGX Awards took place at the weekend, this came with the usual torrent of fantastic announcements and news such as Hello Games' No Man's Sky, the announcement of Tomb Raider coming to PS4 and Xbox One, the stunning new trailer for The Witcher 3 and a closer look at Quantum Break!
After not gaining much on the game itself at this year's E3, watch Sam Lake explain a few of the ideas behind Quantum Break, as well as the promise of the Ultimate Remedy Experience; bringing together the interactive story telling that so many of us loved in Alan Wake, and the cinematic action of Max Payne for what will be a fantastic experience, although personally I loved the storytelling in Max Payne just as much!
Quantum Break is coming exclusively to Xbox One, although there's still no sniff of a release date, here's hoping it doesn't take as long to surface as Alan Wake did, although to be fair, it'll be worth the wait no doubt.