Join the US Department of Puzzle Research into the mystery haunting the mid-western town of Scoggins in Telltale Games' newest title Puzzle Agent, which is available now for PC and Mac. Puzzle Agent is the first game to be released via Telltale's new Pilot Program, where they are bringing new concepts to the game market, in a similar way that Broadcaster's introduce television pilots.
"Puzzle Agent is a great way to launch our Pilot Program, effectively illustrating how Telltale can quickly bring high quality games to market," said Telltale CEO, Dan Connors. "The Pilot Program games allow us to innovate, take risks and evolve our games so that successful pilots can become Telltale game series in the future."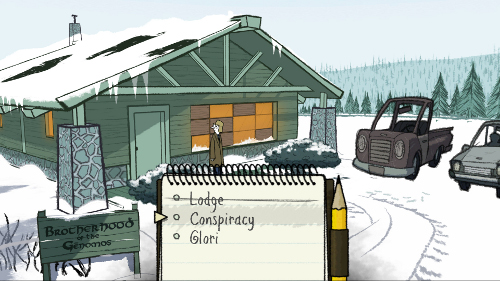 Puzzle Agent combines Professor Layton styled puzzles, with Nordic folklore, enigmatic gnomes and the dark sensibilities of David Lynch and the Coen brothers whilst altogether keeping with the distinctive Telltale style. Puzzle Agent has already received early critical praise, including 'Best of E3 2010' from MSNBC and IGN. Bringing the concept of the 'pilot' to games seems like the most obvious step for such a great episodic provider such as Telltale Games, hopefully we'll see even more innovative and distinctive games released in the coming years.
Puzzle Agent is available now for PC and Mac for $9.95, and will also be available on the iPhone, iPad and for WiiWare later this month.