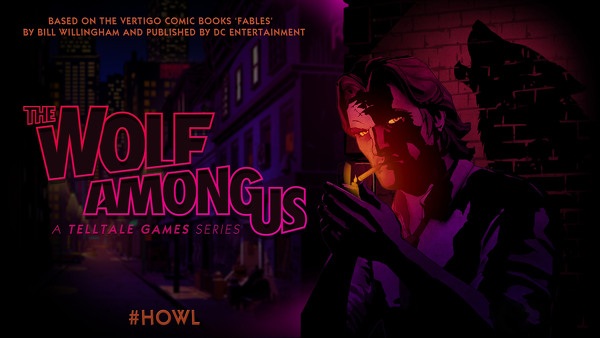 It's almost time for the release of Telltale Games' highly anticipated take on Fables, the DC Vertigo comic series, and Bibgby Wolf's debut is oh so close, check out this beautiful trailer.
In fact, the series' first episode is so close, you can pre-order The Wolf Among Us right now from the Telltale Games online store for PC and Mac with 10% off the season pass price. In true Telltale fashion if you pre-order straight from the developer, when the full series is out, you will be sent a free end-of-season DVD compiling every episode of the series at the cost of shipping and handling!
The Wolf Among Us is acting as a prequel to the comic series, meaning they have more creative freedom as they don't have to stick strictly to the storyline arcs in the comics. Fables features various characters from fairy tales and folklore that have been forced out of their homelands and have set up camp in New York City, creating their own community called Fabletown.
The season created by Telltale games will focus on the story of Bigby Wolf, otherwise known as the Big Bad Wolf who made himself the sheriff of Fabletown in the comics, changing his stereotypical evil ways and protecting other Fables.
Whilst there isn't a confirmed date just yet, the season premiere is coming very soon so be sure to preorder it now!