Excalibur Publishing have announced two new simulation titles to add to their roster, first off there is Demolition Company brought to us from the creators of hugely engaging Farming Simulator, Demolition Company is practically Demolition Simulator, but with absolutely everything that Demoltion Simulator was missing.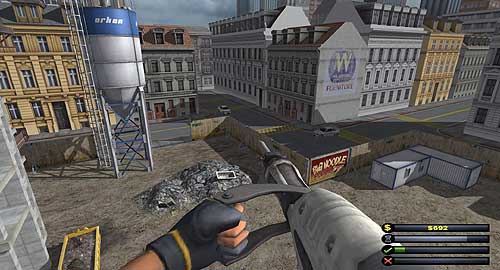 You take control of a demolition company, with your very own test site, it is up to you to master your equipment before you head out to the city where a host of jobs at construction sites are available. Take control of a large selection of extremely detailed construction and demolition machines such as the wrecking ball and excavator that will reduce any old building to rubble, then finish off the job with the jackhammer, or pneumatic drill for good measure. Of course explosives make their way onto the scene again.
With the money you receive from completing jobs you will be able to invest in new vehicles which will unlock more jobs, remember this is made by GIANTS, the creators of Farming Simulator which was an absolutely HUGE game, full of a wide range of vehicles, and tasks to keep yourself busy, so Demolition Company really looks like the simulation title of the year.
The next title recently announced is Police Simulator that blends simulation and real-time strategy. You are the police chief in control of the police force of a European city, it is up to you to co-ordinate police cars, police helicopters, special forces and other teams to make sure that law and order is maintained and that no crime goes unpunished!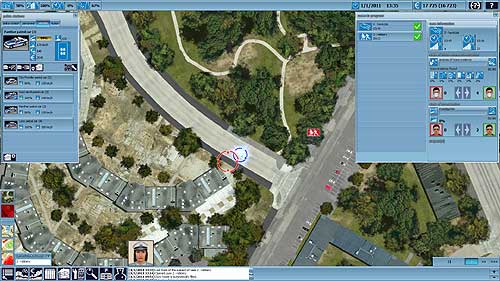 You will need to monitor your force through the detailed and realistic city map and keep your eyes peeled for any event that may take place in your city, from car chases to riots you will need a cool head and appreciation of sophisticated tactics which will be needed to succeed. You will need to recruit and train your force, making sure that they keep in good health and do not overwork themselves. It's a great concept that has never really been pulled off before, and Police Simulator definitely sounds like it will be a very interesting experience.
Both titles; Demolition Company and Police Simulator will be available at the end of September for Windows, for an SRP of £24.99.