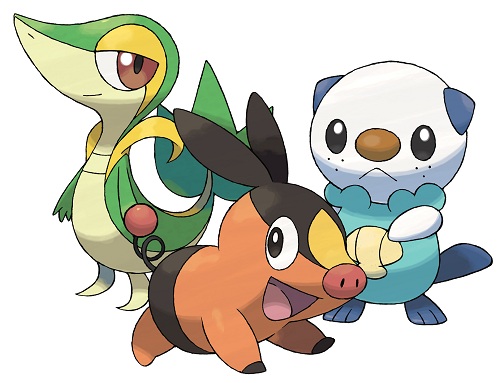 Pokémon has always been a massive franchise, and there is now proof that even after 17 previous titles in the series as well as a mass array of spinoffs that total over 30 separate games. The 18th and 19th iteration of Pokémon is still selling like gold dust.
Pokémon Black and White which were released back on March 6th in America have now smashed all previous Pokémon sales records after selling over a whopping 1.08 million units on it's first day of sale. The previous record was held by Pokémon Diamond and Pearl which managed 780,000 units back in 2007, so it just goes to show Pokémon has definitely not gone stale yet.
"Longtime Pokémon fans are attracted to the new Pokémon, new battle systems and a new region to explore, while newcomers enjoy the ability to jump in and have fun right away," said Charlie Scibetta, Nintendo of America's senior director of Corporate Communications. "These sales numbers illustrate the continued strength of the Nintendo DS family of systems. Already established as the nation's best-selling video game platform of all time, the installed base of more than 47 million makes it the ideal hand-held for developers to reach a huge gaming-focused target audience."
Pokémon Black and White take Pokémon to a new frontier with a whole new set of 150 Pokémon and being set in Unova instead of the Kanto, Johto, Hoenn and Sinnoh regions that we are used to, as well as new interchanging environments as the seasons pass by.
Also if you're quick you can pick up an exclusive Pokémon Black and White DSi with the game off the GAME website for a very well priced £100, or if you already own a Nintendo DS you can just pick up the game of course.