Paradox Interactive have released compilation collections for three of their most popular franchises; Magicka, Hearts of Iron III, and Cities in Motion. The compilations include the full game and all of the DLC released, which in some respects, is quite a lot of DLC compared to some releases.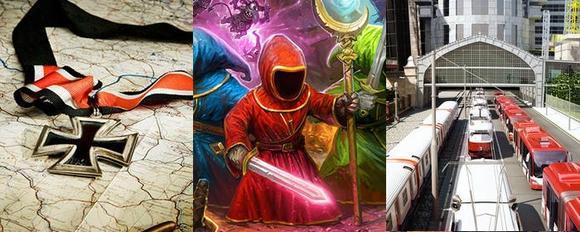 The Magicka collection can be purchased on Steam for £16.99, and includes;
Magicka
Magicka: Vietnam
Survival Kit, Caverns, Marshlands, Nippon, Final Frontier, Frozen Lake, Watch Tower and Robe Bundle.
Hopefully Magicka: The Stars are Left may see itself pushed into the bundle when it was released at the end of the Month.
The Hearts of Iron III collection can be purchased from Steam for £24.99, and includes;
Hearts of Iron III
Hearts of Iron III Semper Fi expansion
Hearts of Iron III For The Motherland expansion
The complete Hearts of Iron III Spritepacks including all nine packs.
The Cities in Motion collection can be purchased from Steam for the strange amount of £34.99 which actually sees you spending more money. However the game is amazing, and its expansions add some real depth into the game, and includes;
Cities in Motion
Cities in Motion Tokyo expansion
Cities in Motion German Cities expansion
Design Classics, Design Marvels, Design Now and Metro Station
All three collections are available now through most digital distribution channels including Steam, GamersGate and Direct2Drive.