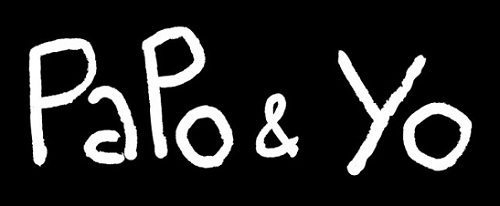 Minority Media are the independent development studio behind the upcoming emotionally fuelled puzzle-platformer Papo & Yo, the studio have released the official cinematic launch trailer for Papo & Yo, that was created in partnership with the filmmakers at Rezolution Pictures, the trailer shows the start of Quico's story through a mix of live-action and in-game footage to emphasis the very serious undertones of the game.

Papo & Yo is about a young boy Quico and his best friend Monster, a huge beast with a weakness for poisonous frogs, and when he sees one he must eat it, unfortunately the frogs send him into a violent frog-induced rage where no one, including Quico is safe.

However Quico understands that Monster is not after him on purpose and wants to save him, and their friendship between the two is built by solving puzzles and adventuring together through a rich, magical and surreal world, and in using Monster's emotions to his advantage, Quico may just find the cure for his friend.

" frameborder="0" allowfullscreen>o & Yo is scheduled for a release August 14th for Europe and the US, and is available for digital preorder from the Playstation Network for $14.99, however if you are a Playstation Plus member you can get it for $11.99, in pre-ordering the game you will receive a dynamic theme for it.