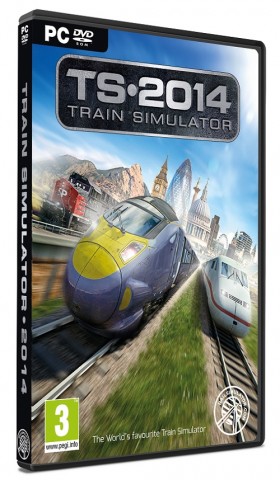 RailSimulator.com have released a beautiful new trailer to show off the chilled out and serene Pacific Surfliner route pack that is currently available for 40% off in the Steam Autumn sale until tomorrow!
The beautiful 128 mile stretch of the Pacific Surfliner route tracks from Los Angeles to San Diego. Train Simulator 2014's rendition includes accurate route features such as Downtown Los Angeles, the infamous Union Station, as well as the San Clemente Pier, Angel Stadium and Downtown San Diego to name but a few memorable landmarks.
The pack includes 9 scenarios that will introduce players to the EMD F59PHI in the Pacific Surfliner livery and best of all, you can play the Pacific Surfliner regardless of whether you own Train Simulator 2014 or not!
The Pacific Surfliner Train Simulator 2014 route is available now for Windows PC, and is available currently on Steam for £14.99, that's with a reduction of 40% off the full price, but ends December 3rd!