Following on from the recent release of Bastion on Xbox Live kicking off the Summer of Arcade, the developers Supergiant Games have announced the date for its release on Steam, which is just around the corner!
The Steam version of Bastion promises the following features
Gorgeous 1080p Resolution
Custom-Tailored PC Controls
DRM-free
Steamworks Enabled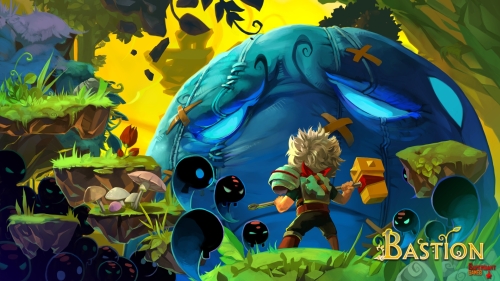 You could of course argue that on a platform like Steam the game is not actually DRM-free but we're loving the idea of it being 1080p. Bastion will be available for purchase on Steam from August 16th for £11.49, and Bastion will be available on other PC distribution services later on in the year.
As well as the chance to play Supergiant's brilliant game on your PC you can now purchase Bastion's soundtrack via their website in a digital or physical format dependant on your preference.
The soundtrack comes loaded with 22 tracks and is completely DRM free and available in a variety of formats and bit rates. The lovely people at Supergiant Games have packed in all tracks you will recognise from the game as well as a special bonus track featuring a narrated intro.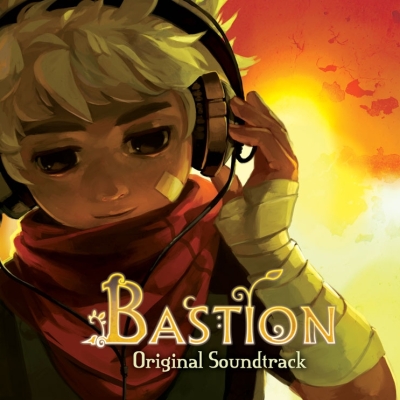 About Our Soundtrack: The music in Bastion was essential from the early stages of development, back when we had a feel for the kind of tone we wanted but could only begin to get at it with words. Darren ran with those ideas, creating a style of music he calls acoustic frontier trip-hop – an expression of the particular blend of familiar and exotic that we wanted for Bastion's world. Darren's music nailed our high-contrast tone perfectly and fuelled much of our content creation.
You can pick up the soundtrack digitally for a tiny $10 or pick up a nice shiny physical copy (+ digital release) for $15. Neither are going to burn a hole in your wallet so I urge you to pick them up today if you enjoyed the music of Bastion. I picked it up immediately, especially as the physical copy is limited to only 2000 copies and can come signed by the composer Darren Korb.
You can order Bastion off Steam here and purchase the soundtrack here, I highly recommend you check them both out, especially the soundtrack if you've played the game.