Kalypso Media have announced a brand new expansion for their gangster themed strategy Omerta- City of Gangsters that takes your business away from the Irish mobsters, and the racists, and to the mysterious business man from the far-east, and a breath-taking Japanese woman who's deadly with a sword! Will you be ready for 'The Japanese Incentive'?
'The Japanese Incentive' is a brand new expansion that offers a new single player campaign with new characters, storyline, weapons, and of course, a new area of Atlantic City ripe for the taking! But that's not all, as the expansion comes with the ability to plan heists and getaways, work up against a updated enemy gang AI, and take over new buildings with inventive uses.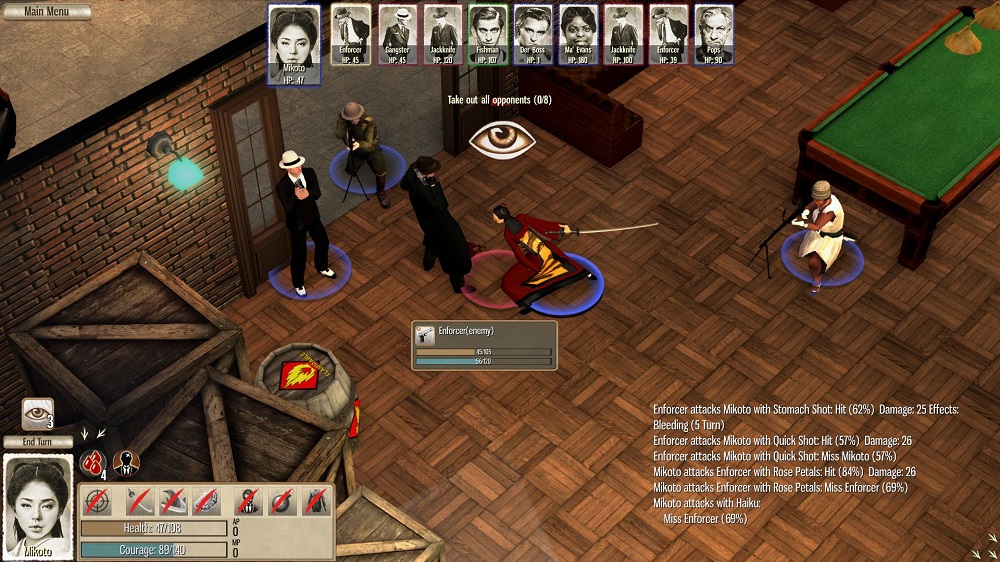 Omerta - City of Gangsters is a gangster strategy-cum-simulator, that tasks you with working up the ladder from a nobody, just like the movies! Whilst business is done from a real time map, combat against opposing thugs and the cops is carried out in turn based locations.
Omerta - City of Gangsters is available now on Windows PC and Xbox 360 and 'The Japanese Incentive' expansion is scheduled for a release December 5th on Windows PC with a release in early 2014 for Xbox 360.