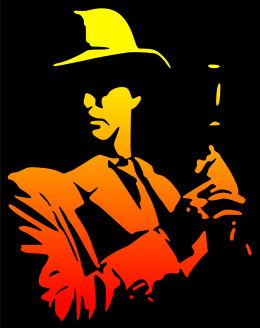 The cult of Kickstarter is definitely making its mark. After Double Fine successfully funded their new adventure title, many other developers have seen the light at their end of their tunnel with the website, including the beautifully animated Banner Saga, and the simple Faster Than Light from smaller developers.

However Kickstarter has also proven that it can bring certain franchises back from the dead with Wasteland 2. Well inXile are not the only company jumping on the bandwagon.

" frameborder="0" allowfullscreen>ref="http://bigfinishgames.com/">Big Finish Games have announced that they will be starting a Kickstarter campaign this May for the next Tex Murphy game; Project Fedora! That's right, if you haven't heard of the Tex Murphy series you need to take a lesson in old-school FMV adventure games; and Tex Murphy is truly the grand-daddy of them all.

Big Finish Games were working on bringing the last game in the series to light, but have seen an opportunity to create a game of much larger scale through Kickstarter with more actors, locations, broader stories and more in the hope that their audience will expand.

They are planning on launching the Kickstarter campaign on May 15th to fund the project, and until then they are looking for fundraising incentives that players would like to see; Old Games? New Games? Tote Bags? T-Shirts, Posters, Artwork, Autographs, dinner for two? Dinner for three? Carl Kasell's voice on your home answering machine? Let them know, because your suggestion could be a reward!

They also want your help for making the fundraising video and are looking for 'Tex Murphy Testimonials' in either written or video form letting you tell the world why you loved the old games. They will incorporate the best into their video and post others on their website or Youtube page.

This will be their ninth and final attempt to bring the series back, so what are you waiting for, just contact them! Maybe the incentives will be so awesome, everyone will give them money!

Incidentally the Tex Murphy games are all available on GOG.com if you wish to experience the fantastically cheesy games.