Well the holidays are over and done with, hopefully you all got a lot of playing time in before the start of the year, and received a lot of brilliant new games as presents. Releases are beginning to trickle through as we progress further into January, with the massive LittleBitPlanet 2 next week this week is rather tame, but includes a couple of 2011 diamonds in the ruff, here's our pick of the releases this week.

DC Universe Online
Windows, Playstation 3
If you were a fan of DC and hated it when your costumes in City of Heroes was disallowed for copyright infringement you all cursed the skies. However behold DC Universe online the first fully licensed comic book massively multiplayer online roleplaying game. In a world created through the artistic vision of legendary Jim Lee, and with quests penned by famous DC writers you'll feel like you have been written into a fantastic comic book story, not to mention the fact that you can explore Gotham City and the great Metropolis.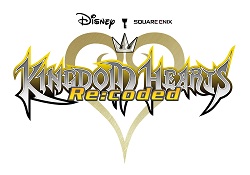 Kingdom Hearts: Re:coded
Nintendo DS
Taking place after the events of Kingdom Hearts II, Jiminy Cricket is surprised when he looks over his journal on the events of Kingdom Hearts II to find some writing that isn't his, King Mickey digitises the diary and jumps into it to find an alternate Sora who is ready to set out on his own journey. Original launched for mobile phones in episodic form, Kingdom Hearts Coded has been Re:Coded for the DS featuring improved controls, an overhauled combat system and all new gameplay mechanics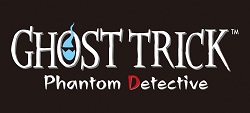 Ghost Trick: Phantom Detective
Nintendo DS
Ghost Trick: Phantom Detective is a brilliantly new inventive game from the producer of the Phoenix Wright games, you control the ghost of the recently deceased protagonist who needs to find out who has murdered him, however there's a catch, because he only has until the sunrises the following morning, after this time you will have to possess unanimated objects and travel around various locations to eavesdrop on conversations in order to gain clues about your identity and who actually murdered you.
Ghost Trick: Phantom Detective definitely looks like the game to get this week, it's inventive gameplay system gives the Nintendo DS a great breath of fresh air, however RPG fans will be happy with the release of Kingdom Hearts: Re:coded also, are you buying anything this week?