This week is pretty bare in terms of releases, with Road Construction Simulator being pushed back a week, and the release of We Dare being pulled there are few select, but brilliant choices this week, so whether you're into fantasy, history or science fiction there a little something to please everybody. Here's our pick of the releases this week.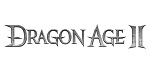 Dragon Age 2
Xbox 360, Playstation 3, Windows
The sequel to the 2009 RPG of the year Dragon Age: Origins, Dragon Age 2 is finally here, as the refugee Hawke you will have to escape destruction at the hands of the Darkspawn and become the Champion of Kirkwall as history has foretold. If you played Dragon Age: Origins then you probably already know that you will be purchasing Dragon Age 2. If you never played it, but want something to keep you entertained for a good while, then go no further than Dragon Age 2.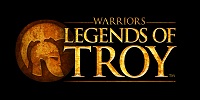 Warriors: Legend of Troy
Xbox 360, Playstation 3
The tried and tested Dynasty Warriors gameplay returns in another non feudal China setting, Warriors: Legend of Troy focuses on the Greeks and Trojans during the ten year Trojan War. Contrary to any Dynasty games in the past, Warriors is far more graphic than any game in the series and is rated 18, so if you are into your gruesome Greek tragedies, and hack-n-slash gameplay, then Warriors: Legend of Troy is for you.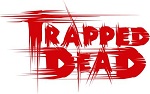 Trapped Dead
Windows
Trapped Dead is an interesting new zombie RTS, created similarly like Desperados and Commandos, in Trapped dead you command up to four characters as they try their might against the zombie hoard that has taken over their town. Taking place over your usual stereotypical zombified locations Trapped Dead is a brilliant breath of fresh air to the zombie genre.



This week is pretty thin on the ground but with an epically lengthy title like Dragon Age, or a real tough cookie like Trapped Dead you wont need to be looking for another game next week if you pick up one of these. Will you be buying anything this week?