We've been dreading it all year, but finally it is here! With a little over two weeks until Christmas the dry spells have begun, and you won't see many more games make the pre-Christmas launch after today. Granted one of the biggest PC launches -until Diablo III- has rocked the gaming universe, however from there on its slim pickings for all you gamers out there.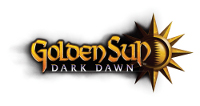 Golden Sun: Dark Dawn
Nintendo DS
The classic Golden Sun returns and picks up 30 years after the first two left off. Since Golden Sun: The Lost Age the immense power of the Golden Sun has changed nearly everything, but the world is imperiled by the Psynergy Vortexes, and it's up to the ancesters of the original heroes to save the world. Players will explore a vast and beautifully rendered world in the third iteration of the popular Japanese RPG.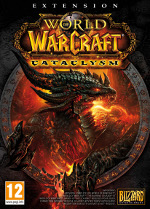 World of Warcraft: Cataclysm
Windows/Mac
The cataclysm has come to Azeroth and fire has burnt the land changing it forever in this newest expansion of World of Warcraft. Featuring two new player races, a new level cap of 85, new high-level raids, abilites and talents for all you crazy WoW-addicts.
Deathwing has returned to Azeroth from beneath Deepholm, and has literally changed the face of the world forever, the Barrens have been ripped in half, the Eastern Kingdom has a huge chasm across it, if you were a die-hard WoW fan that lost interest long ago, come back and have a look at the state of Azeroth, and prepare to be shocked at the amount of change that has taken place.



Costume Quest: Grubbins on Ice
Xbox Live Arcade
Costume Quest: Grubbins on Ice is all-new downloadable content for Costume Quest that is available now on Xbox Live Arcade for 400 Microsoft Points. With new costumes, characters and new adventures, gamers can return to the charming world of Costume Quest as the team encounter a new adventure. Prepare to fall in love again with the saccharine charm of this cute little RPG.



If you've bought World of Warcraft: Cataclysm, then I feel for your families this Christmas, as you become the anti-social sheep that World of Warcraft is so good at creating, if you've never encountered the MMORPG, it is definitely worth an exploration. World of Warcraft is exceedingly good at what it does and no matter what you say, you will be hooked. We've already been playing the socks off of Grubbins on Ice and are loving it. So what are you buying this week?