In case you do not think you can cut it in the cutthroat world of naval warfare, you're just in luck! Paradox Interactive and Turbo Tape Games have just released a demo for their recently released Naval strategy Naval War: Arctic Circle.
Commanding a navy ain't like dusting crops, and not everyone can spend hours scouring radars and sonar readings for signs of hostile activity, so why don't you see if you are just the Admiral they are looking for in six tutorial missions and the first two missions, as well as a skirmish map, and multiplayer map.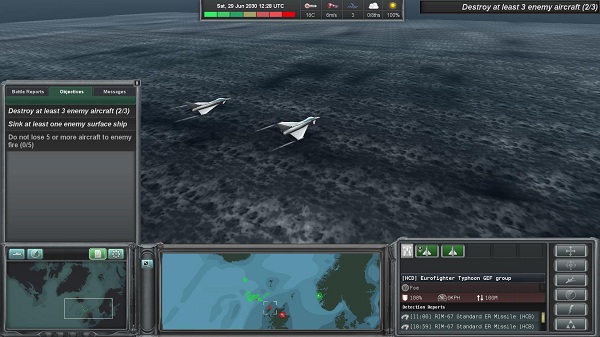 The demo can be downloaded from today via Steam, the time to strike is now, so get downloading! Naval War: Arctic Circle is now out on all major disitrubtion channels and retail stores for the SRP of £14.99.