Namco Bandai and GAME have announced that there is officially going to be a collector's edition for Naruto Shippuden: Ultimate Ninja Storm 2, this is set to be the first collector's edition of a Naruto title set to be released in the UK and we're glad to see the largest video game store chain GAME to snap it up.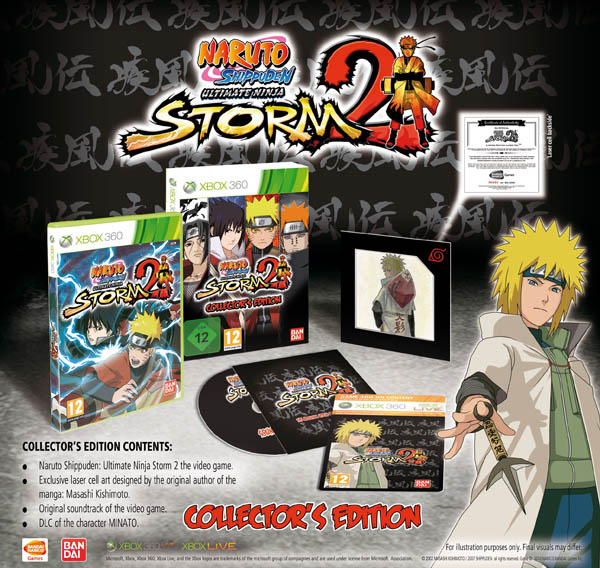 It is set to include the following alongside the game:
Exclusive laser cell art designed by the original author of the manga: Masashi Kishimoto
Original soundtrack of the video game
DLC of the character MINATO
It all seems quite nicely put together, including a certificate of authenticity on the back of the laser cell, as well as a nice box for it to all go together in.
The collector's edition is available on both the Xbox 360 and the Playstation 3 and has a manageable RRP of £44.99 on both formats, giving it the same RRP of the standard version of the game.