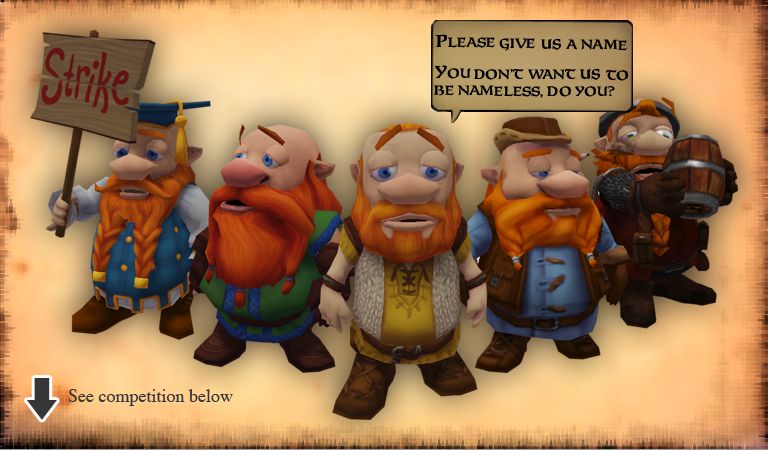 There's little under a month until the dwarf-management strategy game A Game of Dwarves is set to release, so check out the new website! In commemoration of this joyous event, Zeal Game Studios and Paradox Interactive are holding a contest to get your best dwarven names into A Game of Dwarves.
Fans and prospective addicts of the brilliant game can submit their entries by visiting the official Facebook page, and in respect of fairness, the five chosen names will be randomly selected and included in the final version of the game.
So think of your best fine, strong names, and make em fun! The contest closes October 5th so get your thinking caps on quick!