One secret (not very secret anymore) obsession I have in my gaming habits is a love of hidden object games, probably developing from an early love of Where's Wally. Then a few years back when I found out there were hidden object games out there, I just had to give some a play, from Samantha Swift, to even a Where's Wally title itself.
When I first saw there was a Murder, She Wrote title I immediately thought that it must be an adventure game, although after a quick look at some screenshots it was apparent it had gone down the hidden object path.
Crime author Jessica Fletcher lives in the small quiet village of Cabot Cove in Maine. As a hobby she works as a detective, helping the local authorities to solve mysterious murder cases.
In order to help Jessica solve each case in the game, you the player needs to find specific items in the crime scenes so you can find important clues that help towards finding the killer. You get five murder cases to solve in the game, which also feature little mini-games as well as the normal seek and solve.
Murder, She Wrote for those that don't know is an American TV series that had a long run from the mid 80s to late 90s, spanning across a huge 264 episodes and 4 television movies, Jessica Fletcher investigated a lot of murders while on screen. If you've never actually watched an episode before you can still watch them on BBC1 (For our UK readers) in the early afternoon around 2pm. Of course she's no Columbo but she does manage to fill that murder mystery need every now and again.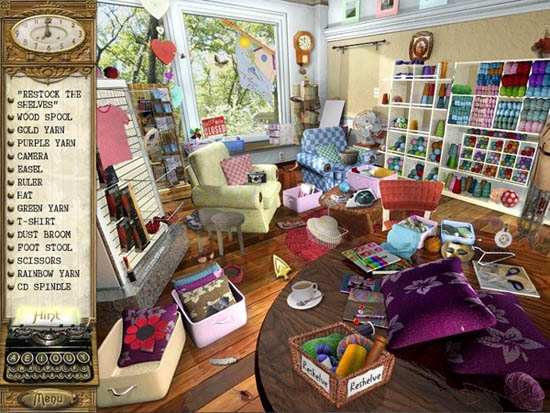 Developed by Legacy Interactive Murder, She Wrote is now be available for digital download on most major European game portals.