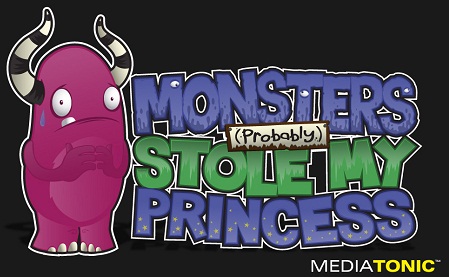 It's the worst thing that could happen; having your princess stolen one night from her heavily secured room in your castle... it must be monsters! Or at least that's what "The Duke" assumes in what is possibly the cutest and most humorous PSN title to date; Monsters (Probably) Stole My Princess! sees you in control of the powerful —and slightly crazy- aristocratic demon, who sets out to track down his princess by randomly beating up monsters that he believes will somehow result in the reunification of him and his princess.
The game works as an upwards-scrolling platformer, where you must chase down giant monsters and subdue them by crashing into them, you will build combos while jumping up platforms, increasing the Duke's speed and power, giving him the ability to unleash ridiculously over-the-top finishing moves.
Writer and designer Jim Griffiths said: "Our goal was to create a game that was accessible and fun, supported by a story and characters that make you laugh - or at least crack a grin. So we've worked really hard to cram as much humour and attention to detail as we could into every aspect of 'Monsters (Probably) Stole My Princess!', and now we're very much hoping this effort translates into something players will really appreciate and enjoy!"
Monsters (Probably) Stole My Princess! will feature a full story mode with cute animated cutscenes following the Duke's story, as well as six unique worlds comprised of 24 levels in an original and fast-paced upwards-scrolling chase action game.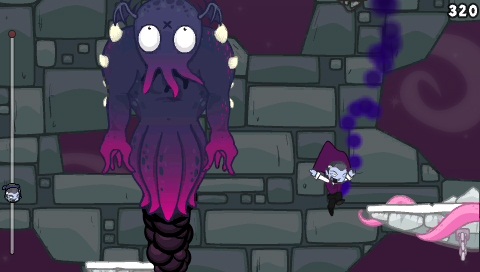 Created by London-based indie development studio Mediatonic, Monsters (Probably) Stole My Princess will be their first venture onto the PSP, and will launch on April 22nd for £3.49 on both PSP and PS3 from the PSN Store. The game looks amazing, and it should also be a great laugh, we can't wait to see if it was the Monsters after all. The Trailer says it all.