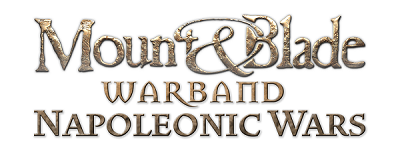 Paradox Interactive have announced the next DLC for the immensely popular action RPG Mount & Blade Warband; Napoleonic Wars that will take players to the final years of Napoleon's conquest in a massive update for the definitive open-world sandbox series.

Developed by Flying Squirrel and Taleworlds Entertainment, Napoleonic Wars will support multiplayer battles of up to 250 soldiers, and enables players to create a character from 220 unique units available from the five European nations. You'll be able to fight with sabres, on horseback, even be a musician or use the newly introduced artillery such as cannons and rockets in this historically accurate and immersive 19th century experience that no other game can provide.

" frameborder="0" allowfullscreen>t & Blade Warband: Napoleonic Wars will launch later this spring.