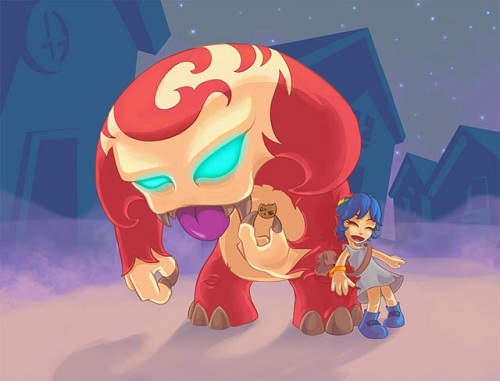 After the tremendous success of the critically acclaimed Henry Hatsworth in the Puzzling Adventure Electronic Arts founded a new company DreamRift; well their first title has just been released in America, and it looks like its going to be another innovative success.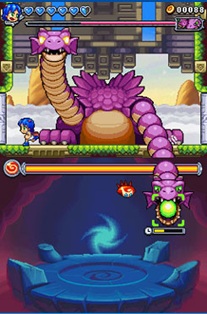 Monster World follows Ellie and her pet monster Chomp who set out to reclaim the Monster World from the Kid Kings and their enslaved pets, you control both Ellie and Chomp as you explore through five non-linear kingdoms throughout Monster World.
However what makes Monster Tale another one-of-a-kind adventure is that it mixes action platforming gameplay on the top screen and a pet-raising game on the touch screen. In Chomp's Pet Sanctuary you can feed him, play with him, and evolve him with new abilities, then when Ellie is in need of help you can summon Chomp up to the top screen to aid her. As you develop Chomp he can grow into 30 unique forms with special attacks, attributes and objects like shields, spikes and bombs. To top it off, the game also looks super cute.
Hopefully we'll be seeing Monster Tale in the UK soon, however there is no details as of yet, if you are lucky and live in the US, then you can buy it now for the Nintendo DS for an SRP of $29.99.