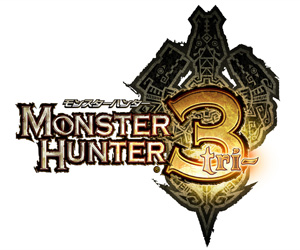 To celebrate the launch of Monster Hunter Tri, which goes on sale April 23rd, Nintendo are offering fans the chance to attend an exclusive pre-launch gaming session to a limited number of lucky people; please note however that the London event is now fully booked.
Monster Hunter Taster Tour details:
London: 3rd April at the Village Underground, 54 Holywell Lane (10am to 6pm)
Glasgow: 10th April at The Arches (10am to 6pm)
Manchester: 17th April, Museum of Science and Industry (10am to 6pm)
If you're lucky enough to take part in this exclusive preview, you will discover just why Monster Hunter Tri is going to be such an impressive game, available and designed exclusively for the Wii.
These events will offer players the opportunity for hours of intensive gameplay, and will receive hints and tips from the experts.
Spaces are of course limited, and only offered on a first come, first serve basis, so sign up now at www.theyrehere.co.uk and avoid disappointment!
Attendees of the events will all be entered into a fantastic prize draw to win a holiday for two to Peru for 19 days. Nintendo are also offering fans the chance to host a Monster Hunter Tri evening in their own homes, and will provide a console, copy of the game, and pizza for everyone, interest will need to be given during the event.
Gamercast had the honor of attending the event at the Village Underground and you can see our impressions of the game here.