Biodroid, a Lisbon based company are pleased to announce that they will bring Miffy for her long awaited debut on gaming consoles in Miffy's World. Being released initially as a WiiWare title, Miffy's World promises to be a simulation game targeting pre-teen children through the rabbit Miffy and her cast of animal friends that embraces the philosophy of Miffy's creator Dick Bruna, so that it will facilitate and enhance creative play.
With an understanding of its target audience, Miffy's World will be unplayable during night time, and by default will only be playable from 6am to 9pm, however this time is customisable by parents. The simple quests and puzzles have been designed to develop numeracy, cognitive and memory skills, and the developers hope that it will encourage co-operative play with older and younger siblings.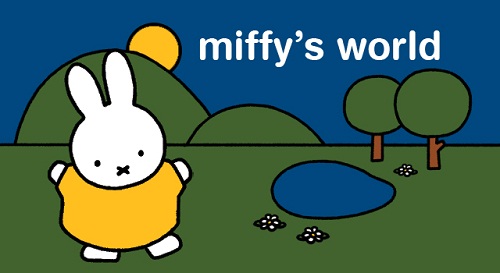 Miffy has appeared in around 120 books, that have sold in excess of 85 million copies worldwide. Since 1955 she has been translated into more than 50 languages, and has appeared on television, on toys, and so much more, with Miffy's World she hopes to conquer another new territory.
Miffy's World will be seeing release exclusively on Nintendo WiiWare in the third quarter of 2010.