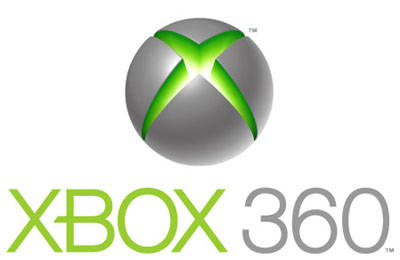 As the worlds number one selling console, the Xbox 360 is big business, and Microsoft definitely know the fact, however this years conference shies away from the true reasons that this is, and focuses on the possibilities of new media integration through Xbox, and new trailers for some already announced games, but is the first conference that kicked off E3 2012 enough to wow us?
Microsoft's conference of course had to start off with something stunning, and it most certainly did, beginning with a live action piece for Halo 4 which then shortly blended seamlessly into gameplay, it set the scene for what is going on, as well as what to expect from the next game in the massive franchise. It wasn't long before we got a glimpse of the Covenant we all know and love, but with the sudden obliteration of one of them suddenly what we knew about Halo is all turned around. After a little more exploration in the lush jungle we are introduced to the odd orange dog like creatures. After fighting a larger more humanistic version of these unknown creatures we are introduced to a foreign weapon Cortana can only compare to Forerunner design; an ancient race who built the Halo Array and many other pieces of technology and architecture in the past of the Halo universe. Whether it is indeed the forerunners or maybe a species between them and the covenant, not all is known. Overall, Halo 4 definitely looks like the most explosive Halo to date, we're sure we'll find out more between now and the game's release November 6th 2012.
A slightly unexpected announcement for the Microsoft conference was the newest title for the Splinter Cell series; Splinter Cell Blacklist. This new tale sees Sam Fisher trying to reclaim the blacklist from the rogue nations who have captured it. We saw Sam attempting to stop them before the next blacklist attack takes place.
Blacklist looks like an evolved Conviction, focusing heavily on executions with guns whilst also being both stealthy and speedy. Once again from each stealth kill carried out you'll gain an execution to help you out in a tight spot, or so you can safely clear an area. Blacklist also features Kinect support, allowing the player to distract enemies or to even call on airstrikes dependant on their location within the game. As well as added Kinect support Sam feels a little bit more nimble than usual, rolling all over the place and ducking into cover. Whilst Sam's new persona does look pretty cool, Splinter Cell has been becoming less about full-on stealth over the years in trying to accommodate for a wider range of players.
Splinter Cell Blacklist promises to have a compelling single player, co-op play and a Spies vs Mercs component to the game, you can look forward to the new Splinter Cell during the spring of 2013, just don't expect to hear Michael Ironside.
A few particular announcements that may not interest every gamer on the planet was related to EA Sports, but was nonetheless pretty impressive, as Head of the brand Andrew Wilson came up on stage and introduced some very nice Kinect features that will be heading to EA's flagship sports titles.
The new Kinect integration will allow players to sub team members, change formations and even argue with the ref in the latest Fifa, which is pretty nifty, however more impressive was the appearance of Joe Montana trying out Madden NFL 13's new Kinect support allowing you to perform line calls that resulted in the seasoned player scoring a touchdown, the 55 year old fared a hell of a lot better than Kobe Bryant presenting Move in NBA 2K11 at Sony's Conference last year, of course not many will want to call lines in front of their TV, but the voice recognition really seems to have come leaps and bounds with Kinect.
As well as the larger game playthroughs at the conference they also included new trailers for a few upcoming games including Lionhead's Fable: The Journey, which from the trailer looks like it'd be easier to get a feel for the game if it was actually being played. As well as the announcement and brief trailer for Gears of War Judgement showing us that People Can Fly is handling their new project as well as the main focus now being on Baird. Of course it makes sense that Epic have given PCF a new game to work on after Bulletstorm, so it'll be interesting seeing what they come up with. Then finally to round off their trio of videos we were graced with the ever so slightly arcade looking Forza Horizon. Which fans of the series can get to hands on from October 23rd.
Jump to page 2 for:
Xbox's new range of entertainment, Nike + Kinect Training, Smart Glass and Tomb Raider
Jump to page 3 for:
Microsoft's new IPs, Resident Evil 6, South Park: The Stick of Truth and Usher...?!