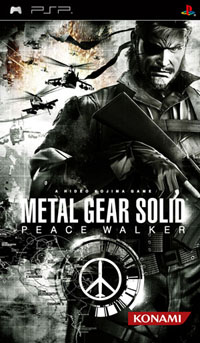 Konami Digital Entertainment GmbH has confirmed that Metal Gear Solid: Peace Walker which is Hideo Kojima's next instalment in the Metal Gear Solid series, will finally arrive on June 18th, 2010.
Metal Gear Solid: Peace Walker is the next true chapter in the story of legendary special ops expert, Snake, and is a direct sequel to the previously released Metal Gear Solid 3: Snake Eater (PS2). Metal Gear Solid: Peace Walker is developed specifically for the PSP and is set in 1974 towards the end of the cold war and boasts a totally new story written by Hideo Kojima.
Metal Gear Solid: Peace Walker will be available for PSP and PSP Go and will support the new adhocParty mode, which connects PSP systems via a Playstation 3 unit, allowing players to use the game's multiplayer mode online.
Metal Gear Solid: Peace Walker boasts stunning visuals, remarkable enemy AI, and a fresh, exciting plot that will delight and surprise. In addition to solo operations, players can team up via the game's the multi-player CO-OPS (CO-operative OPerationS) mode. This extends to key gameplay advances, with players administering medical help to colleagues, sharing munitions, or providing cover for each other using the Snake formation to cover each other's blind spots.
I would also like to note that the box art we have posted up is currently not final.