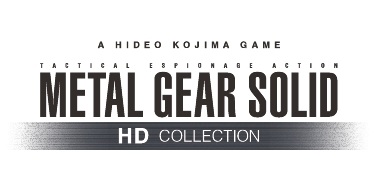 Konami have officially confirmed the release date of the eagerly anticipated release of Metal Gear Solid HD Collection. The game, which features five classic Metal Gear Titles, will be released for Playstation 3 and Xbox 360 February 3rd 2012!
Whilst you might not find Metal Gear: Ghost Babel in the collection, it does include some of the most popular Metal Gear Solid titles in true HD for the first time ever! Including Metal Gear Solid 2: Sons of Liberty, Metal Gear Solid 3: Snake Eater, and Metal Gear Solid: Peace Walker, unfortunately fans of the original will have to keep playing it on their PS3 via the Playstation 1 game, because you won't be finding Metal Gear Solid in this collection.
However you do get the two games that started it all; Metal Gear and Metal Gear 2: Solid Snake which were originally released for the MSX over 20 years ago, obviously these two are not be released in HD, but they offer old and new fans the chance to experience where the game's humble roots began.
The Metal Gear Solid HD Collection is a colossal celebration of one the industry's true iconic series', whilst a lot of fans will not appreciate the lack of Metal Gear Solid, the chance to experience Sons of Liberty and Snake Eater on their current generation console is almost enough to forgive. Plus, a release on Xbox 360 and Playstation 3 means trophies and achievements!
So if like every self-respecting gamer you love the Metal Gear Solid series, then you will have to wait silently in anticipation for February 3rd 2012 when the Metal Gear Solid HD Collection is released on Xbox 360 and Playstation 3.