Daedalic Entertainment have announced that they are making a return to the magical fantasy world of Aventuria in Memoria! Not only are they making a return to the place that captured our heart, but Memoria continues the tale of the bird catcher Geron the star of their previous game Chains of Satinav.
Memoria tells the tale of princess Sadja of the land of Fasar who ventured into the Gorian Desert to fight demons and become the greatest hero of all time, however her plan was foiled, the girl disappeared and her tale was forgotten.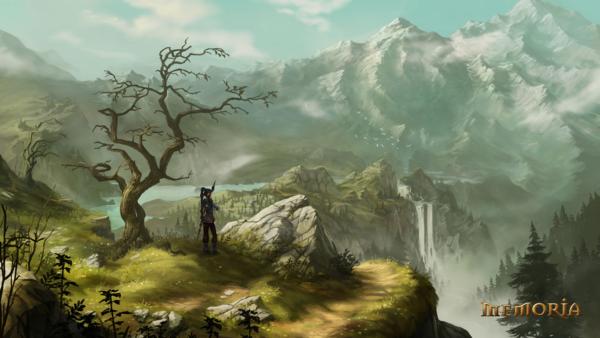 Five centuries later Geron the young bird catcher meets a travelling merchant named Fahi in the forest who promises that he can turn Geron's girlfriend Nuri back into human form; apologies for the spoilers there if you didn't complete Chains of Satinav. After the journey that the two embarked upon in the previous game he agrees without hesitation, little does he know that it will trigger a chain of events that will cast a shadow on his homeland, and turn his present into a dark image of its long forgotten past.
With the detailed, hand-drawn backgrounds that we now come to expect of Daedalic Entertainment, Memoria looks like it will be another brilliant addition to the Dark Eye universe and their adventure game library, and is scheduled for a release in Q3 2013 with full English localisation.