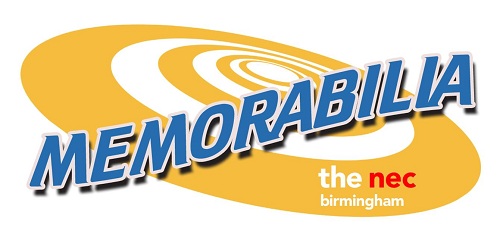 If you couldn't make it down to London for Eurogamer Expo, or the recent 18th bi-annual MCM Expo because they are simply too far away, don't fret because the Winter Memorabilia show at the NEC in Birmingham is happening this weekend.
Like all good exhibitions Memorabilia has its fair share of gaming on show, present at the event will be a host of video game companies, there to ensure that their next big hit will be the game that you are pining for.
Big favourites EA Games and Tecmo Koei have announced that they will be making an appearance, EA will have the eagerly awaited Dead Space 2 on show; set for release of January 2011. Isaac Clark is back to fight the necromorphs at the space installation The Sprawl set on Saturn's Moon Titan, expect to be kept on the edge of your seat as the fights become bigger, scarier, and more tactical than before.
They will also be there trying to sway you to the fact that Medal of Honor is in fact better than Call of Duty: Black Ops. Medal of Honor is the first game in the FPS franchise to leave WWII and focus on the modern setting of war-torn Afghanistan as you take on the role of the Tier 1 Operators; an elite band of Special Forces that are prepared to take on missions that no one else can handle.
The brilliant Tecmo Koei will be present as usual, with their upcoming Warriors: Legends of Troy on show; due to be released February 2011, Tecmo Koei have left feudal Japan and welcomed the heroes of legend into their Dynasty Warriors style of game takes up the battle of Troy as the Greeks and Trojans clash over Helen.
Of course just like the wonderful London MCM Expo, Memorabilia is not all about the games, whether it's TV, film, comics or simply autographs that you're into you'll find a haven at the NEC in Birmingham November 20-21st with a host of movie stars, TV personalities and sporting legends, not to mention that Brett 'The Hitman' Hart will be in attendance!