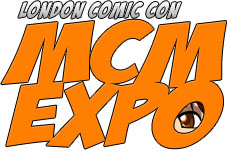 Britains biggest pop culture festival is almost here; the MCM Expo London Comic Con returns to ExCel London on the 25-27th May with a pretty fantastic lineup of games, including a lot of exclusive UK hands on with some big blockbusters and soon to be cult hits.
If you're into your geekery, the London Comic Con is the place to be, with two a year it is the best event to soak up what is currently happening in movies, games, sci-fi, comics, anime and cosplay, and with over 60,000 visitors attending every show, they manage to secure some pretty swish titles!
At May's MCM they will have the first UK playable of Warner Bros. Interactive Entertainment's soon to be cult mastery Lollipop Chainsaw that features the vision of Suda 51 and writing and direction of James Gunn. With its release only a few weeks after the show it'll be the perfect opportunity to give the game a thorough test drive.
Another UK exclusive for the show is a playable version of Gearbox's Aliens: Colonial Marines, unfortunately only multiplayer will be to hand, however a lot are excited for this long awaited first person shooter coming to Xbox 360, PS3, Wii U and PC.
Nintendo will be strong at the show as usual with top titles on the 3DS with the console's debut of action RPG Kingdom Hearts, and the intriguing AR horror Spirit Camera, not to mention the sequel to Rhythm Paradise on the Wii with Beat the Beat: Rhythm Paradise. This is alongside upcoming Mario Tennis Open, Heroes of Ruin and Project Zero 2.
Capcom will also be a big crowd pleaser bringing along the epic mech battler; Steel Battalion: Heavy Armour, and hotly anticipated action RPG Dragon's Dogma. As usual Tecmo Koei will also be present, and surely popular with a demo of Dead or Alive 5, as well as the possibility to try a selection of their released titles with the likes of Warriors Orochi 3 and Ninja Gaiden 3.
For the first time Jagex will be at the show bringing the well loved RuneScape as well as their unreleased Transformers Universe MMO. So there's a bit of everything for everybody!
You can purchase tickets now for the MCM London Comic Con at ExCel London from their store for the show that will be taking place between the 25-27th of May 2012.