Rockstar Games have announced that Max Payne 3 is set to be released March 2012 for the Xbox 360, Playstation 3 and PC, like Rockstar's previous games, Max Payne 3 will be using their proprietary RAGE engine and will utilise it to produce realistic weaponry, intelligent cover system and sophisticated bullet time mechanics.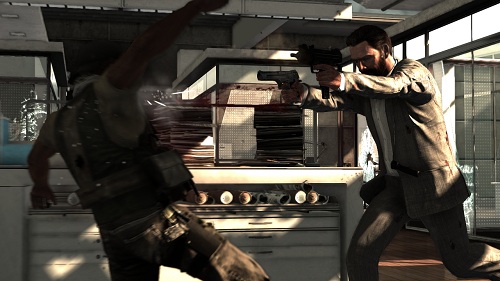 Max Payne 3 is set to pick up where Max Payne 2 left off; still haunted by the memories of his past, Max has begun a new life working private security, protecting a wealthy industrialist and his family in Sao Paulo. When a gang targets the family under his protection, he is forced to attempt to save his clients and clear his name, to rid himself of the demons that have tortured him for too long.
"Max Payne 3 gave us an amazing creative opportunity to evolve one of our most iconic characters," said Sam Houser, Founder of Rockstar Games. "We're excited to show fans a modern version of Max that pulls them back into his dark and twisted story."
Unfortunately Rockstar have also announced that in addition to the expansive single-player campaign that Max Payne 3 will be the first game in the series to include a multiplayer experience with reward and levelling systems, persistent clans and multiple strategic load-out options. Yes, we're groaning too.
Rockstar promise that Max Payne will deliver a dark, gritty action experience that is sure to satisfy newcomers to the series, and devoted fans.
Will the graphic novels be making a return, at least we know that James McCaffrey is on board, but otherwise there's no solid news yet, but expect to hear more before its release March 2012.