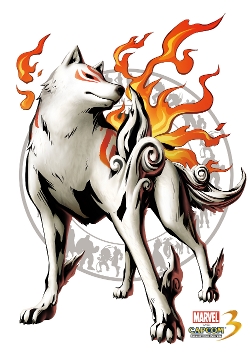 Capcom have revealed another six characters for Marvel vs. Capcom 3: Fate of Two Worlds at Comic Con. From Marvel, they have announced a strong favourite; Thor, and the villains Doctor Doom and Super Skrull of Fantastic Four fame. These will be fighting alongside those already announced, including Deadpool, Hulk, Wolverine, Iron Man and Captain America.
Announced to fight on Capcom's side is Okami's wolf god Amaterasu, Devil May Cry's Trish and Street Fighter's Chun-Li, who will be joining Dante, Ryu, Morrigan, Chris Redfield and Felicia.
Get ready for the ride of your life when the ultimate 3-on-3 faceoff begins when Marvel vs. Capcom 3: Fate of Two Worlds hits Playstation 3 and Xbox 360 in Spring 2011.
Also don't forget you will be able to get a hands-on preview of the game before it is released at the 18th London MCM Expo!