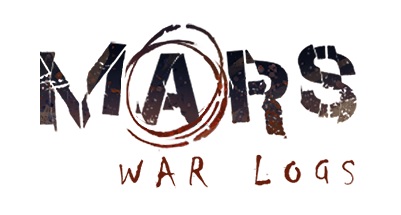 Mars War Logs the sci-fi role playing game from Spiders Studio that we have been anticipating at Gamercast ever since we first spied it, is finally out on Windows PC, and in the coming hours will be available on all major digital download sites! To celebrate the release, Focus Home Interactive have released a launch trailer for the game.
Mars War Logs funnily enough takes place on Mars, nearly a century after a huge cataclysm that threw the planet and its colonies into chaos, amidst this chaos you play as Roy a renegade in the middle of a civil war fighting over the most precious resource; water.
With a lengthy epic quest where choices count, you must develop your characters and your combat style with a range of talents and skills to be used in dynamic real-time combat against the fearsome creatures of Mars, and we aren't talking Cacodemons!
With a crafting system, masses of dialogue and companions along the way here's hoping it's a more dusty and dirty Mass Effect-style science fiction experience set in a fully realised universe, after all Of Orcs and Men was a real treat!
Mars War Logs is available now for PC, and will be coming soon to Xbox live Arcade and Playstation Network.