It's Olympics, Olympics, Olympics at the moment, and those quirky guys at Arrowhead Studios know just when to jump on the bandwagon with their newest DLC pack for Magicka —yes, there's still DLC being made!
Magicka WOOT is a new free DLC that adds 7 new maps, new items, and new spells in the wizarding competition held once every few centuries in the land of Midgard. Aspiring sorcery athletes can face each other in the Olympus Onslaught PVP maps, the Elemental Roulette arena, or the Pool of Undeniable Moisture.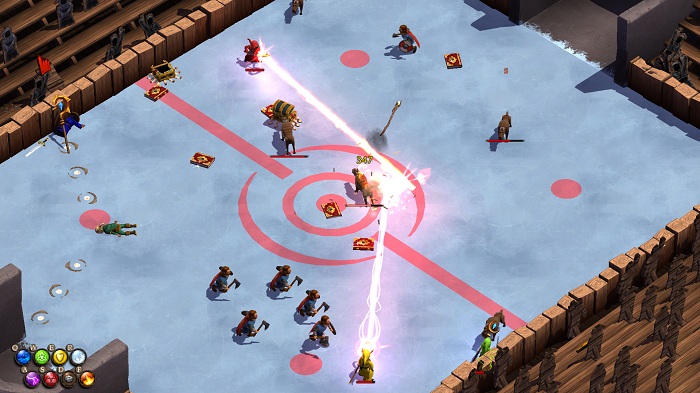 Then there's the Triathlon of Terror where only the best of wizards can skate across fiery patches of ice, dodging bottomless pits and waves of monsters with a plethora of 'legal' sporting goods such as dumbbells, water bottles and rackets, or the new 'Athletic Techniques' such as Performance Enchantment or the crowd-pleasing Wave to bring you ever closer to the gold.
Players that own Magicka will already be given the WOOT DLC, if you don't own Magicka for some reason, it is available now on all major digital distribution platforms for £7.99.