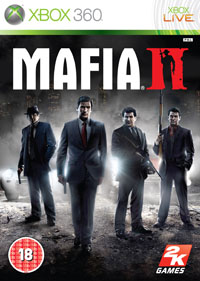 It's the news that we've all been waiting for, just today 2K Games have announced that Mafia II will be available August 27th this year for the PS3, Xbox 360 and Windows, being developed by 2K Czech; the same team that made the genre-defining original, which captivated millions of gamers around the world for its amalgamation of the best Mafia tales in film and literature.
Putting players in the sophisticated atmosphere of 1940s and 1950s America, Mafia II will no doubt be as extraordinary as its predecessor, immersing the player in it's cinematic experience bringing believable characters to a sprawling metropolis, it's definitely looking to be one of the highlights of 2010!
Gamercast have been following Mafia II ever since the original was released, and we can't wait for August 27th, it's definitely a date that we will be putting in our calendars, and just incase you've been living in a hole for the past year, here's the spectacular trailer that was released at GDC this year.
" type="application/x-shockwave-flash" allowscriptaccess="always" allowfullscreen="true" width="560" height="340">