Natsume have announced that a third Lufia game will be released for the Nintendo DS in America this Autumn, entitled Lufia: Curse of the Sinistrals.
We're elated that the beloved Lufia series will be making its triumphant return with Lufia: Curse of the Sinistrals later this year" said Hiro Maekawa, President and CEO of Natsume. "We know players are going to be excited about this title when they get their first peek at it at E3 next month.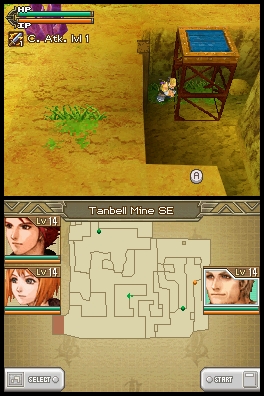 The Sinistrals are the four legendary harbingers of doom, and are attempting to resurrect the ultimate evil and bring down the world, it's up to the monster hunter Maxim and his adventuring chums to put a stop to the Sinistrals once and for all. Their adventures will take them across an expansive world full of dangerous enemies, items and puzzles.
Lufia: Curse of the Sinistrals will feature six playable characters to choose from, each with their own abilities and attacks, and players will need to master them all if they wish to stand a chance against the enemies and huge bosses that will fill both screens!
It's been years since a Lufia game was released, however some sources say that Lufia: Curse of the Sinistrals will be a re-imaging of Lufia 2: Rise of the Sinistrals, nevertheless, we'll be satisfied enough if it is released in the UK, there's no word yet, but we can keep our fingers crossed. So those lucky enough to live in the US you can expect to see Lufia: Curse of the Sinistrals this Autumn on the Nintendo DS for a SRP of $29.99.