Lace Mamba Global have announced that they will be working in collaboration with Finnish developers Shiver Games to bring Lucius, a new 3rd person mystery horror -with a twist- to worldwide audiences for Windows in the first quarter of 2011 through both retail and digital platforms.
You assume the role of Lucius; the son of the devil, who has the messy task of clearing a mansion of it's residents, to do so you will have to orchestrate 'accidents' so that no one will suspect you. With only simple household items at your disposal as you create more 'accidents' you will gain supernatural powers to allow his accidents to look far more accidental.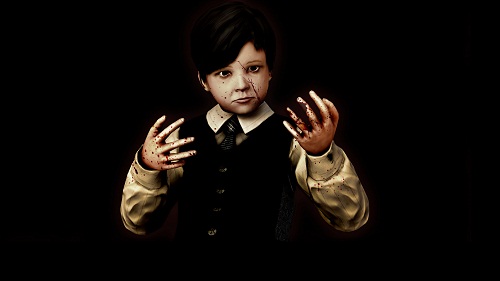 Eventually you will be able to control objects and people with Lucius' mind without touching them, and encourage the weak-of-mind to cause destruction and pain. In the style of such games like Dungeon Keeper and Kagero Deception with the 'accidents' of Hitman: Blood Money, it's up to you that Lucius is not stopped, and if is executed as well as it sounds we think it will be one hell of a game!
Lucius will be available in Q1 of 2011 on Windows.