Get your guns at the ready and suit up as the latest Lost Planet 2 demo heads for Xbox Live and the Playstation Network, prepare for intense 16 player online battles, including full chat support and in-depth result stats so you can brag to all your mates. Following our hands on preview we are very excited about this at Gamercast!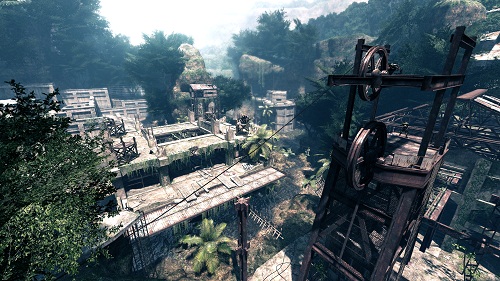 The demo will include the exclusive Turbulent Jungle map.


The multiplayer demo will be available April 21st for Xbox 360 gamers, and April 22nd for PS3 gamers, however, early access codes will shortly become available from LostPlanet2Game and will be playable from the 31st March for Xbox owners and April 1st for PS3, but are allocated on a first come, first serve basis. Players who download and play the demo will be rewarded by receiving immediate access to the Machine Gun SP when they buy the retail version on release.
Capcom have also confirmed that Lost Planet 2 now has an earlier release of Tuesday May 11th on Xbox 360 and Playstation 3, a week before the originally stated release. The PC version is scheduled for release this autumn.