In a not too dissimilar alternate world, there is a tower that rises above all, no one knows who built it or why it is built, regardless of its origin, the tower sheds a large shadow upon the land; however its structure it is filled with moving shadows.
One of these shadows is that of a young boy that climbs the tower, running through the shadows he must solve mysteries and puzzles along the way whilst fighting off other shadowy enemies. Rather than having the boy's movement impeded by gravity, he is restricted within the thin veil between light and shadow, dictacted by the location of the sun in the sky. But he is not alone; he is joined by a creature of the light; a winged sylph known as Spangle is there to aid him in his journey.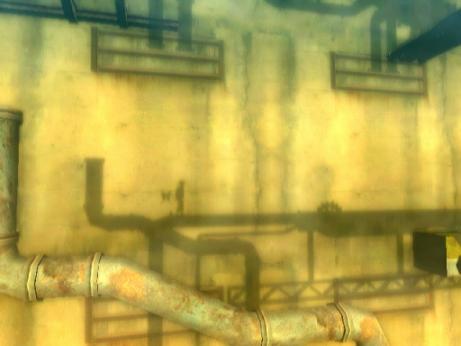 A Shadow's Tale is a distinctive platfomer; using a similar mechanic of Echochrome where you rotate your environment to unlock new paths, however the unique style present in Lost in Shadow is that you must use a combination of light and shadow to continue the boy's journey. By altering the shapes of the shadows of surrounding objects, Lost in Shadow creates a unique blend of gameplay, effectively bringing adventuring to a new level, and creating a world never seen before on the Nintendo Wii.
Echochrome was a big favourite with the Gamercast team, and the sandy picturesque backdrops, coupled with the delicate shadow of a young boy has us waiting in anticipation for a new video that will uncover more of the mysterious game developed by Hudson Soft. A Shadow's Tale is set for release in the Autumn of 2010. Where it will be released under the name Lost in Shadow in the US.