The most excellent Lord of Ultima that stole many an hour of our time, is headed to Bigpoint to play for free. Lord of Ultima marks a new relationship between EA and Bigpoint for the high-quality Play4Free portfolio of games to be embraced by an even bigger audience on the Bigpoint network in March 2011.
Lord of Ultima was perhaps one of the most addictive free-to-play games that we had ever experienced, and we literally had to stop playing for fear of our health, so EA's partnership with Bigpoint is going to be fantastic to bring even more gamers to the non-stop city building to a harcore casual audience of online gaming fans.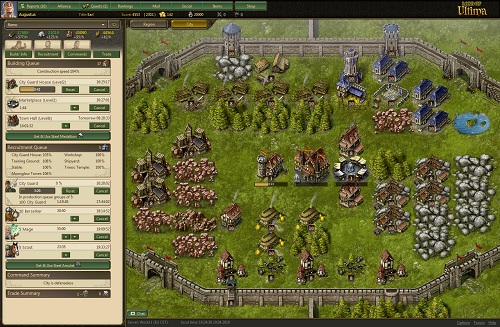 With over 175 million users Bigpoint is one of the largest browser-based online game portals, so we imagine that more games will be on the way to Bigpoint, as of yet these are underwraps. The Play4Free label includes other games such as Need for Speed World, Battlefield Heroes, Battleforge, Mirrors Edge 2D, Dragon Age Journeys, Fifa Online and Tiger Woods Online, so keep your fingers crossed as to whether your favourite play4free game will make its way to Bigpoint, cause it will get even busier.