The bi-annual MCM Expo is headed to the London Excel centre this weekend, and as usual they have a whole host of new, unreleased games on show from a variety of publishers.
Nintendo are always at the forefront of the London based event, and this October is no different to usual, and they will be bringing a veritable feast of the gaming palate with 3DS titles; Luigi's Mansion 2, Super Mario 3D Land, Mario Kart 7, and Super Pokemon Rumble, as well as Nintendo Wii games; Zelda Skyward Sword, , Kirby's Adventure and Go Vacation. With three of the biggest Nintendo 3DS titles on show Nintendo will undoubtedly be one of the biggest and busiest exhibitors there, after all, the queues for Ocarina of Time were ridiculous at the last expo.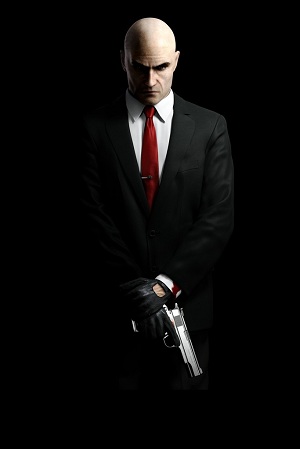 Square Enix will be there showing off two of their most anticipated titles; Final Fantasy XIII-2 and Hitman Absolution. Although Final Fantasy XIII-2 will not be available until next year, those that attend the show will be able to get hands-on with it. Unfortunately, Hitman fans will not be able to get a hands-on with Hitman Absolution; however they will be able to get a sneak peak of the game running on IO Interactive's new proprietary Glacier 2 engine.
Namco Bandai usually hold a prescence at the Expo with fans of Dragon Ball flocking to their booth in droves, however their booth will be absolutely packed, because they are demoing SoulCalibur V to fans. Whilst SoulCalibur has not been confirmed as a hands-on, they will also have Dark Souls, Naruto Shippuden: Ultimate Ninja Storm Generations, Dragon Ball Z: Ultimate Tenkaichi, Saint Seiya: Sanctuary Battle and Ridge Racer to try.
If you are into your fighting games, Capcom are never one to disappoint at MCM, they love a big show, and they will have Street Fighter X Tekken, Ultimate Marvel Vs. Capcom 3 and the highly anticipated Asura's Wrath, that will all be playable at the event.
PQube will also be there showing off BlazBlue Continuum Shift 2, and as usual they have a host of events lined up throughout the weekend;
- An Arcana Heart 3 tournament on Saturday 29 October;
- A BlazBlue Continuum Shift tournament on Sunday 30 October;
- Limited edition prize packs for the best players at each of the tournaments;
- MCM exclusive merchandise available to buy at the PQube booth; and
- Arcana Heart 3 and BlazBlue Continuum Shift casual sessions open to all.
To register for the tournaments on Saturday and Sunday, you can do so at their website. Entry is free but you need to register before 12pm on the day of the tournament, funny about using another man's arcade stick? Bring your own!
As usual, the Excel centre does not just fill up with games, there is a host more entertainment right at your fingertips, from blockbuster movie trailers to anime, your favourite comic book writers, and even celebrities from your beloved TV shows.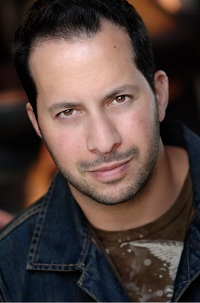 Sometimes these guests cross over with video games, and you get first class voice actors attending such as Gideon Emery, who voiced Balthier in Final Fantasy XII, and is playing the lead role; Sgt. Blackburn in Battlefield 3.
Adam Howden is also attending, having voiced the Grey Warden Anders in Dragon Age II, however undoubtedly the coolest voice actor attending is Philip Shahbaz; the voice of Altaïr!
All of these guests and more will be present at the show; more than happy to sign your games, anime and whatever you remember them most fondly for, throughout the weekend.
These games are just the tip of the iceberg, and there will be plenty more publishers at the show including 2K Games, Tecmo Koei, THQ, Ubisoft and WB Games, not to mention the Gamercast crew!
The MCM London Expo takes place October 28th-30th 2011, and tickets are available now, so if you want to check out some of the hottest video games coming out this and next year, don't hesitate and get yourself down to the Excel centre.