No, it's not a cheap rip-off of LittleBigPlanet, in fact, Little Big Adventure is a classic PC game from the 90s that brought the quaintly strange French sensibilities to the entire world!
Good-Old-Games -the purveyors of those classic games that you played when you were younger- have today released one of the most beloved classic action-adventure games to its catalogue; Little Big Adventure, also known as Relentless: Twinsen's Adventure.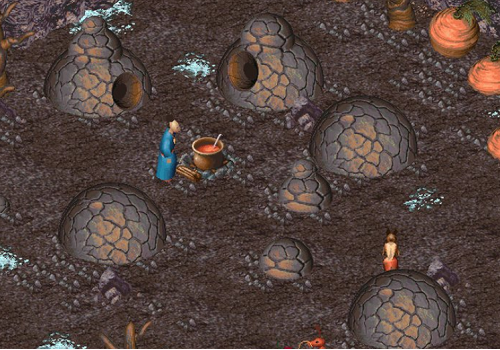 Once called the 'Best Adventure Game in the World' by French magazine Joystick, and selling over 500,000 copies worldwide; Little Big Adventure introduced players to a magical world where evil forces threatened the planet. It captured gamers around the world with it's combinination of action and adventure and some extremely imaginative storytelling.
Co-creator of the Little Big Adventure games Didier Chanfray is also pleased to see his games on GOG.com, saying "The rerelease of LBA is to me a fresh start. I have just created a new company to produce quality games with a true artistic approach. For me, Little Big Adventure is an example of the kind of game that I want to make in the future: innovative, fun, and full of personality."
Little Big Adventure is available now exclusively on GOG.com for $5.99, and it's sequel Little Big Adventure 2: Twinsen's Odyssey will be available in a few weeks. Both games are fully localised into EFIGS, are DRM-free and come with loads of bonus extras including design sketches, a dev team photo, some high resolution art, and more.