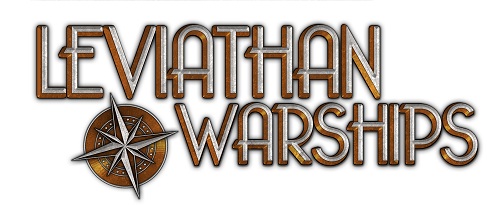 Paradox Interactive are shortly becoming the best publisher when it comes to trailers and they've hit the nail on the head with their preorder trailer for the upcoming strategy game Leviathan: Warships, you only need to give it a watch to see what I'm talking about!
If you're sold, them you'll be happy to know that Leviathan: Warships is available for pre-purchase now on Windows PC and Mac for £7.99, and all pre-orders will receive the Marauders DLC pack which includes a batch of the game's most heavily armoured ships, and an extra set of flags to fly on your fleets.
With a full co-operative campaign and several player-vs-player maps, the game also supports soldiers marooned from the wide expanse of the internet with offline modes for the campaign and challenges. However cross-platform play is just not enough! Leviathan: Warships is an asynchronous multiplayer allowing players to take their time plotting their turn, assigning moves and attacks at the same time, requiring them to end their turn to see if they manage to cross paths with their opponents, and correctly predict their next move.
You can play with three other players for individual challenge missions or the full co-operative campaign that spans nine levels, and not only does the game support cross-platform play between PC, Mac, iOS and Android, but its built-in cloud saving functionality allows you to continue your sessions from any computer, tablet or location!
Leviathan: Warships is scheduled for a release April 30th across, PC, Mac, Android and iPad, what are you waiting for? Get your pre-order in now.