Quite a few people were overjoyed when Rockstar announced that L.A. Noire was —finally- headed to PC, and even more were ecstatic to hear that you would receive every piece of DLC ever made; including outfits, weapons, cases and the Badge Pursuit Challenge.
Well if you're a console gamer, and you've yet to play L.A. Noire, get ready to jump for joy; L.A. Noire: The Complete Edition is coming to Playstation 3 and Xbox 360 this November as well!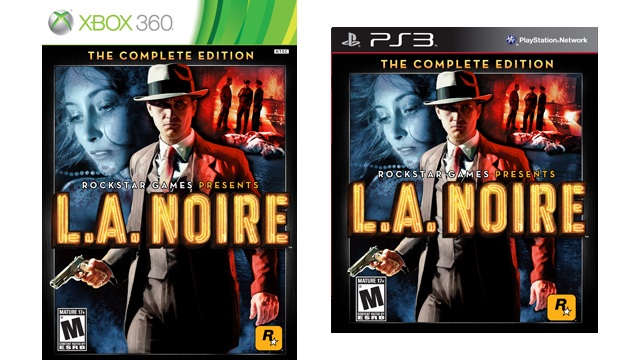 It is best to think about it as more of a Game of the Year edition, and similar to the PC version it will also be arriving in stores this November, The Complete Edition will feature all of the premium DLC; "Nicholson Electroplating" Arson case, the "Reefer Madness" Vice case, "The Consul's Car" Traffic case, "The Naked City" Vice case and "A Slip of the Tongue" Traffic case alongside all the little exclusive pre-order extras.
Prepare to take on the role of Detective Cole Phelps; searching for clues, interrogating suspects and chasing down criminals in order to solve a series of cases that were inspired by real world incidents. Much like a good film noir, there are double crosses, a criminal underworld ready to get at you, and most importantly; Phelps' own inner troubles.
If you want to pick up this fantastic game, that scored a hefty 89% meta critic score, then you needn't wait long, the L.A. Noire: Complete Edition is out November 18th for Windows PC, Xbox 360 and Playstation 3, just in time for Christmas!