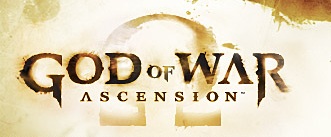 There has been some awesome news from Sony today in the form of an announcement of a new game in a brilliant franchise, and that is God of War: Ascension.
Unfortunately not many details have really been announced about Ascension other than it's being developed by the team behind the previous games Sony's Santa Monica Studio and that it's an exclusive for Playstation 3.
From the trailer you can presume that the game is a prequel set before the PSP title Ghost of Sparta, and that there's a lady involved. Otherwise I guess we'll have to wait and see what they announce in the upcoming months. We can only presume that it'll be making its way to E3.