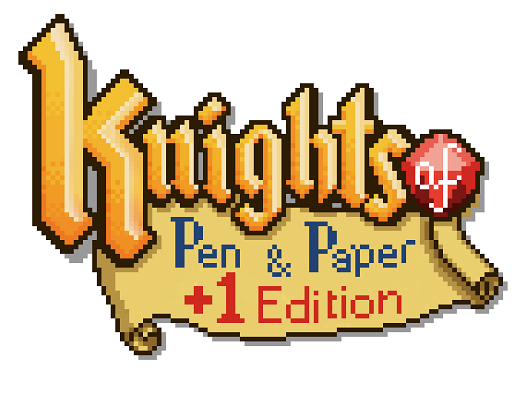 Paradox Interactive and Behold Studios are proud to announce the release of the +1 Edition of the super popular mobile game Knights of Pen & Paper, that not only adds new content to your existing Android and iOS game, but is a full Windows PC and Mac title as well!
The +1 Edition adds loads of new content including new game areas, a longer campaign, a tavern, dungeon raids, and more loot than you can possible hold in your tiny little pockets! We had an early look at the game, and had to play the game religiously on our mobile devices as soon as we had encountered it.
Knights of Pen & Paper is the collaboration of students from a couple of institutes in Brazil and allows players to control the players of a pen and paper roleplaying game at the Dungeon Master's table. At the table players can go on adventures and full campaigns with others, boost their characters and improve the quality of their snacks, table and sourcebooks, you can even have a squabble with the DM, just like a real campaign!
Knights of Pen & Paper +1 Edition is available now with a Standard and Digital Deluxe Edition on Windows PC and Mac from all good digital retailers for the SRP of £7.99 and £9.99 respectively, bearing in mind that the Digital Deluxe Edition gets you an exclusive special guest character, a new location, 4 exclusive 'in-game, real-world room items' and a sneaky treasure chest with 800 gold perfect to give your adventure that kickstart!
If you already own Knights of Pen & Paper on your Android or iOS device it will have leveled up to the +1 Edition for free, however if you didn't hear of this fabulous game until now you can purchase it for a mere £1.99!